The Secret Disco Revolution
Please help us share this movie links to your friends. So that we can improve our services to provide for you better services in further!

Share this movie links to Facebook, Twitter, Google+, Reddit to help us improve our services more good quality!

We really appreciate your help, Thank you very much for your help!


Share The Secret Disco Revolution movie to your friends by: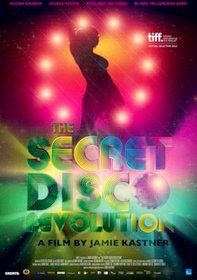 Movies:
The Secret Disco Revolution
Director:
Jamie Kastner
Cast:
Vince Aletti, Eric Anzalone, Robert Kool Bell
Production Co:
Genres:
Documentary, Comedy, History, Music
Runtime:
90 min
Country:
Canada, France, USA, United Arab Emirates, UK
Release Date:
2012
A cheeky, sexy documentary hybrid, THE SECRET DISCO REVOLUTION wraps revealing celebrity interviews, classic kitsch footage and music, in a hilarious new package that never lets you stop dancing long enough to decide what's real and what's satire...